What is DXGI?
DXGI stands for DirectX Graphics Infrastructure. With this feature, it is possible to record screens using hardware acceleration of DIRECTX 10.
When recording using DXGI, the screen capture speed is improved compared to using GDI, which helps speed up the recording of a large screen such as 720P or 1080P.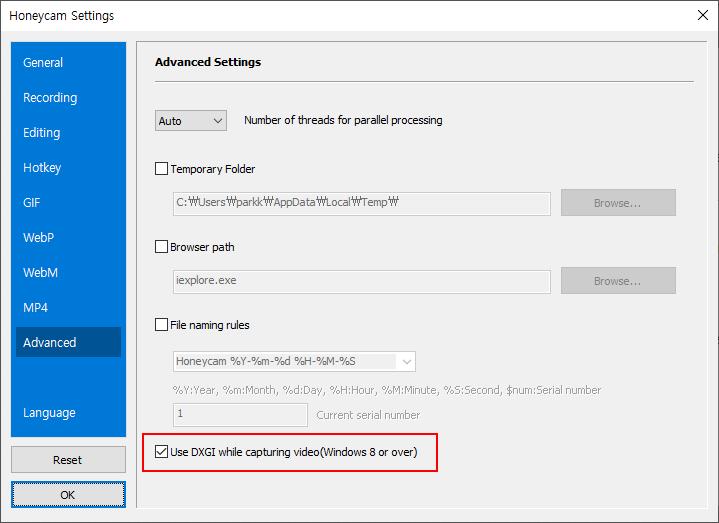 However, the following disadvantages may exist.
There may be problems that can not be recorded properly depending on the hardware device.
If you move the recording window during recording, a red frame may be displayed on the recording screen like the following image.